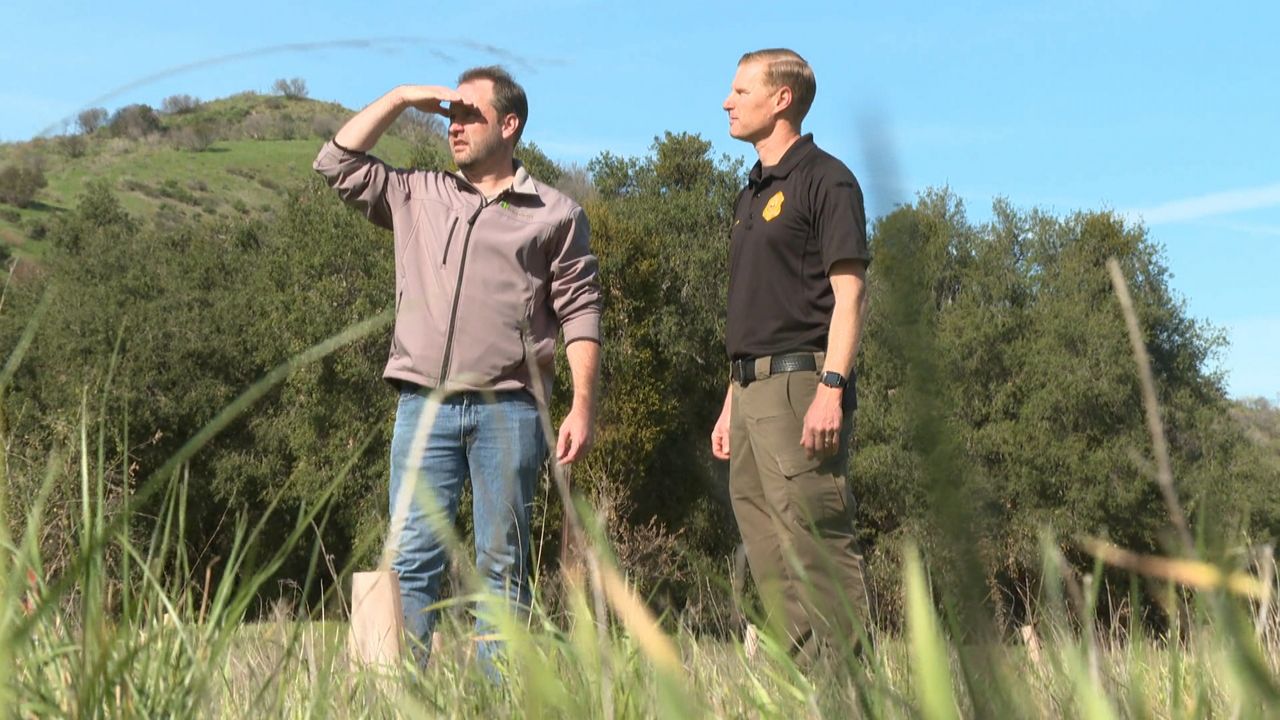 Nature reserve reaches milestone as it heals from wildfires
ORANGE COUNTY, Calif. — People are finally allowed to return inside the Limestone Canyon Nature Preserve after back-to-back wildfires scorched nearly every acre.
He needed to see the new growth for himself. Nathan Gregory, Vice President and Director of Programs at the Irvine Ranch Conservancy, hasn't had many opportunities to walk around and enjoy the Limestone Canyon Nature Preserve. The plot of land was closed for about a year and a half after two tragedies.
"So from my experience in this landscape, it was the worst combination of fires I've seen so far," Gregory said.
Within weeks of each other, the Silverado Fire and then the Bond Fire passed, leaving almost no acres unburned.
Gregory was at home when the first fire broke out and there was little he could do, but Orange County Parks Operations Manager John Gump was busy evacuating nearby campgrounds.
"You know you're doing your best to keep public safety first, but it's also hard to watch your facility burn," Gump said.
Gump also helped guide firefighters as they drew containment lines.
New plants and new structures replace what has been lost.
Caring for the beloved earth sometimes seems pointless because no progress is ever enough. Mother nature makes it clear who is really in charge.
"I would be happier if we had more rain and we didn't have to deal with a lot of these challenges because the threat of fire would persist regardless, so we need to stay alert," Gregory said.
For now, the air is smoke-free, but it is not free from worries.
Due to the fragile state of the land, public access is limited to certain days. Conservationists want to avoid prolonged overcrowding and ensure the nature reserve is not loved to death. You can find the calendar of events and register at letsgooutside.org.