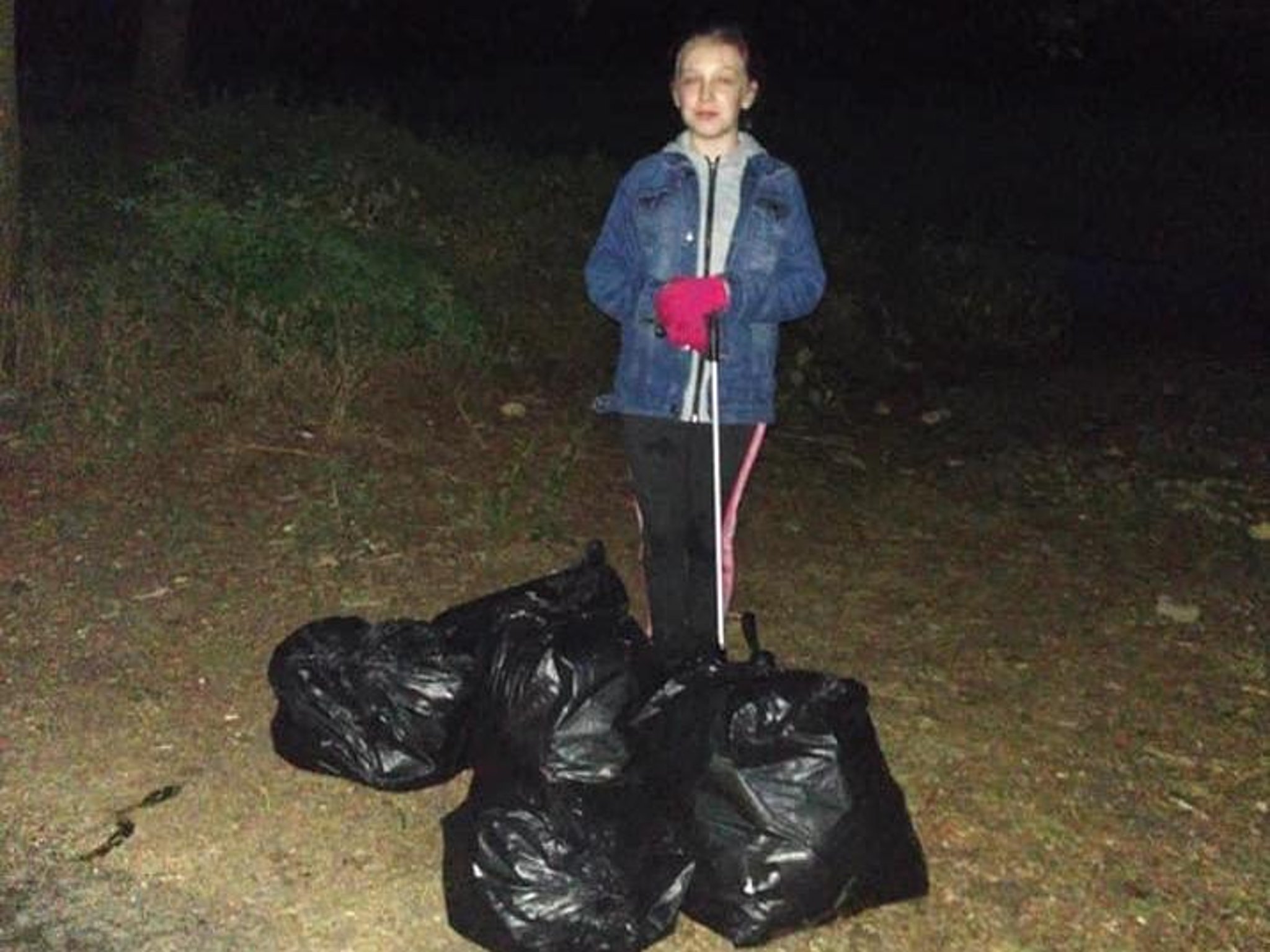 Milton Keynes schoolgirl cleans a dozen bags of Blue Lagoon trash
Charlie Upton, of Lakes Estate, contacted The Citizen after his niece, Kimi, spent two nights last week cleaning up the trash left at the Blue Lagoon.
Twelve-year-old Kimi and her mother, Samantha, decided to pick up trash in the area after noticing that a lot of trash was left behind.
Charlie said: "They went there regularly during the lockdown for their daily exercise.
Kimi picked up six bags of trash on Wednesday, then the same amount on Thursday
"As the weather improved and more and more people went further and spent days at the Blue Lagoon, they noticed more and more trash left behind.
"My niece took some serious action and decided to clean up other people's garbage, they cleaned up six garbage bags worth of other people's garbage on Wednesday.
"I think it's great that Kimi wants to do this, she's 12 years old and she deserves to be recognized for what she's done.
"I believe in a world so uncertain and selfish that it is such a positive thing."
Kimi picked up six bags of trash on Wednesday, then the same amount on Thursday
Kimi's mother Samantha Jones said: "We have noticed how much has deteriorated since the warmer weather.
"Containment has allowed nature to thrive, and then people mess it up by not taking their waste with them.
"We collected six full black bags on Wednesday and the same Thursday.
"What's most horrible is that people throw cans and glass and plastic bags in the lakes, there are swans and geese and ducks in there.
"My daughter loves the outdoors and wildlife and really enjoyed walking here on her walks. At the start of the lockdown, we also saw quite a few deer here, but now they appear to be gone as well.
"I think the area needs more bins, so people can put their garbage in there and not just leave it on the floor, but people should take their garbage with them if they don't see any bins!"