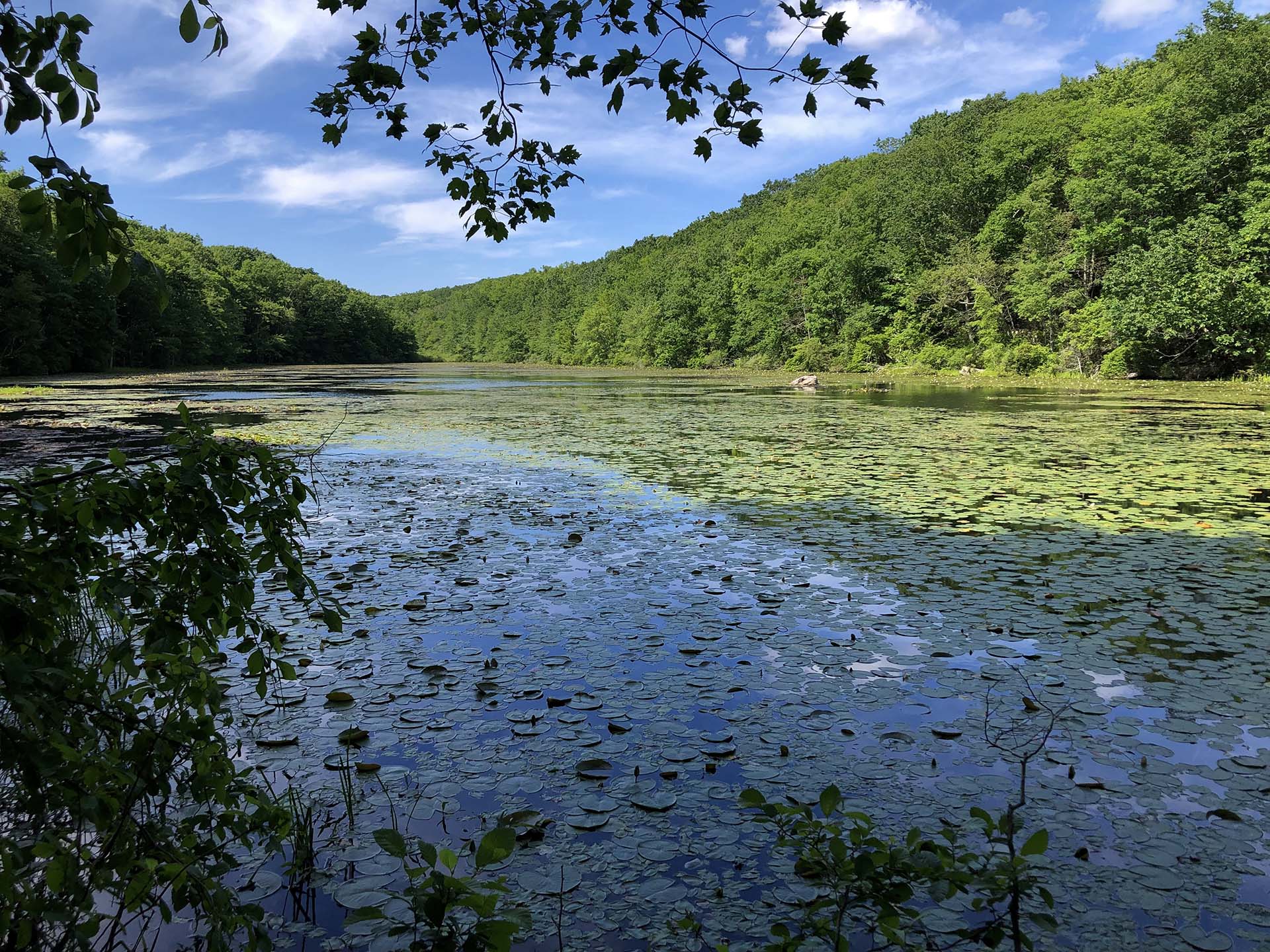 Hike through the shoreline woods at this CT Coastal Nature Preserve
More than 200 years ago, Simon Smith stood high on a hill and surveyed the ledges overlooking Long Island Sound. The perfection he saw in the granite cliffs led him to open a quarry and build a stone house on the shores of Smith Cove. From this simple opening, an era of quarrying in East Lyme began and sent pink granite across the country.
I stood over a pile of quarry residue and ran my finger over centuries-old chisel marks in a block of granite, easily imagining teams of men toiling on the ledges of what is now Oswegatchie Hills Nature Preserve. A loop trail marked with yellow blazes brought me to the top of Mount Tabor, at the northern edge of the reserve and quarry abandoned for over a century.