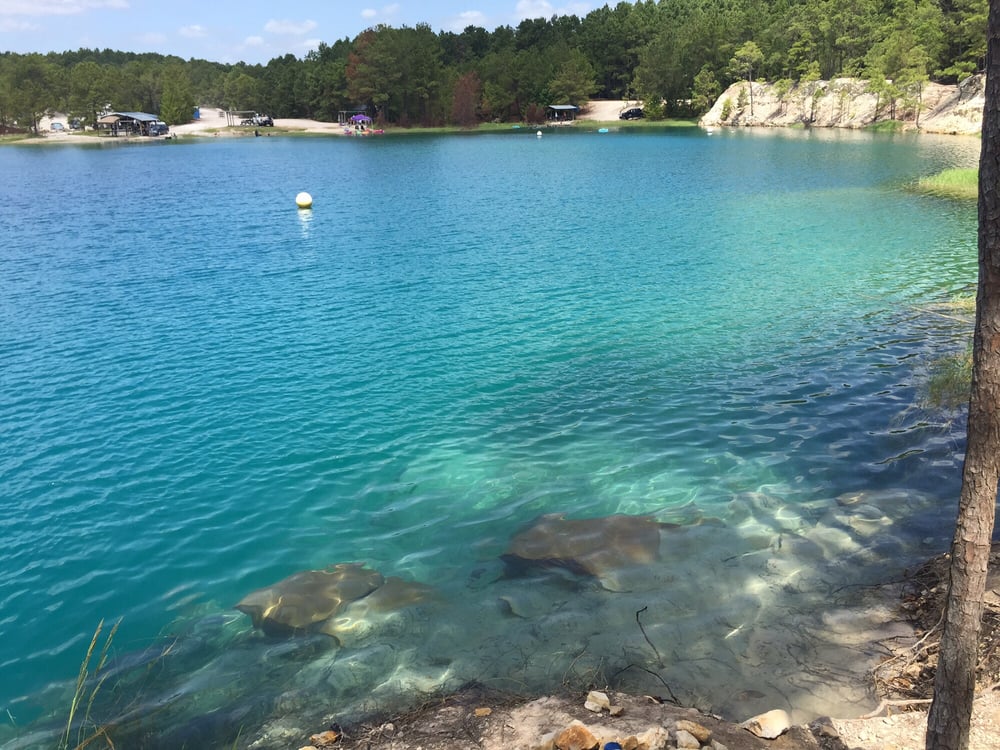 Huntsville Blue Lagoon Dive Site Among Houston Area's Best Summer Swimming Spots
About an hour north of Houston, nestled in a pine-lined enclave, is the Huntsville Blue Lagoon.
The old limestone quarry has crystal clear water fed by a spring that seems almost artificial. The swimming hole is more reminiscent of Caribbean waters than the cloudy waves of Galveston.