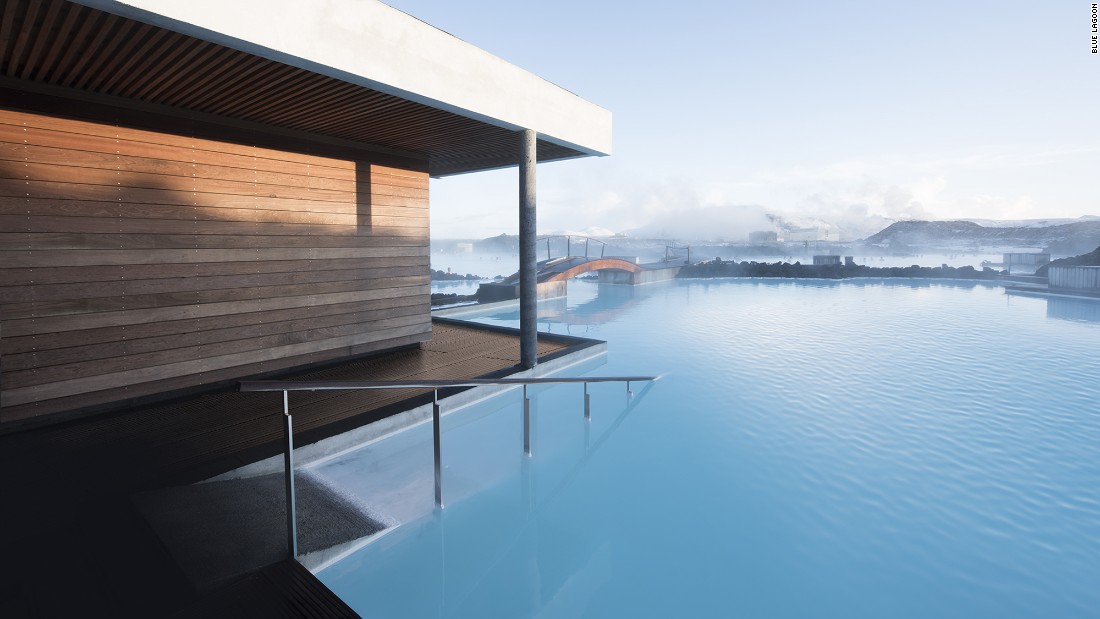 At Iceland's Blue Lagoon, Moss Hotel sets a new standard of luxury
[ad_1]
(CNN) –
For many people visiting Iceland, a trip to the warm waters of the Blue Lagoon is the highlight. Now that highlight might be about to get even better.
Due to the lagoon's growing popularity, a new luxury hotel has opened alongside the deep blue mineral-rich waters, allowing visitors to upgrade their stay to something a little more private.
Opened in Fall 2017, the 62-room Moss Hotel offers guests exclusive access to the attraction's revitalization facilities. The expansion of Blue Lagoon will also see the opening of a new dining room, the Moss Restaurant, and a spa, known as Lava Cove.
The place, according to the Blue Lagoon, was created in order "to erase the border between nature, well-being, hospitality and wealth" thanks to "the extraordinary powers of geothermal seawater, the beauty of the volcanic environment of Blue Lagoon and the luxury of world class service. "
Perfect stopover
Thought to be full of health benefits, this nutrient-rich water from Iceland's Blue Lagoon attracts people from all over the world.
Not bad for a place that uses waste seawater from a geothermal power plant.
Hundreds of thousands of visitors flock to the Blue Lagoon each year to wallow in the bubbling lakes created in an 800-year-old lava field.
The attraction's location, in Grindavik on the Reykjanes Peninsula, is close to the country's international airport, meaning even travelers with a layover of a few hours can take a dip.
In 2016, the destination completed the first phase of its expansion, increasing the size of the lagoon by half.
"The opening of Lava Cove and Moss Hotel next fall will be an important milestone for the Blue Lagoon," said Dagný Pétursdóttir, Managing Director of Blue Lagoon. "We are evolving and expanding our horizons."
Even though these horizons are hidden in a cloud of geothermal steam.
[ad_2]