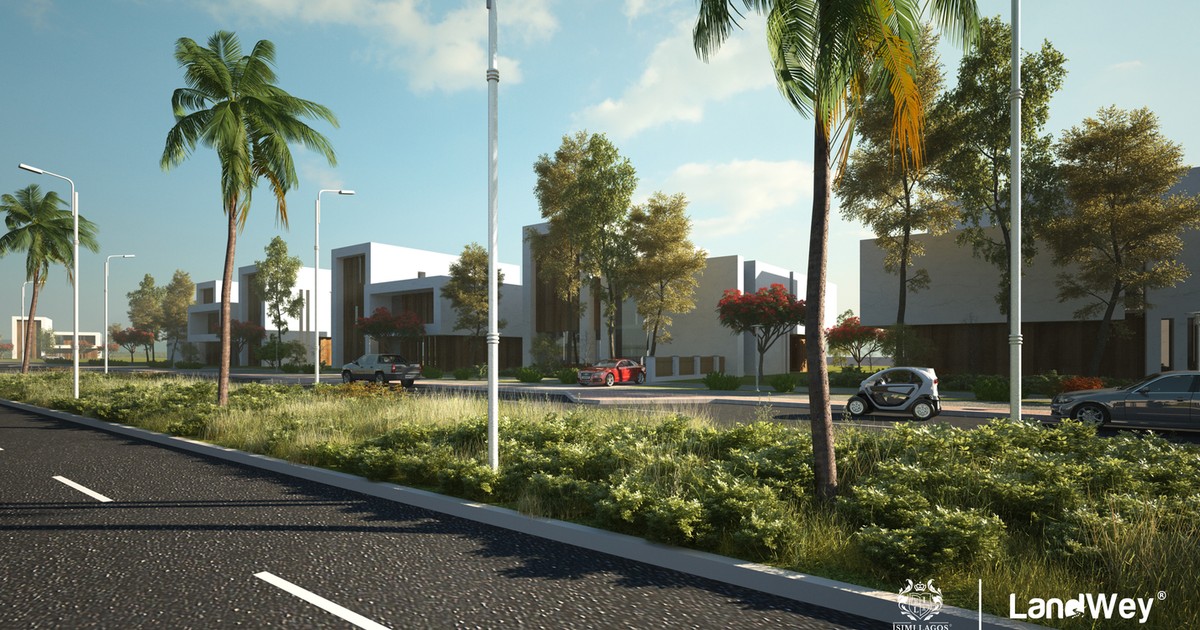 LandWey Unveils $142 Million Isimi Lagos 2030 Master Plan and Begins Infrastructure Development
Becoming the center of the global urban future will come with particular challenges. Already, the city of Lagos faces many challenges, including infrastructure and housing deficits. For context, a recent report by Nairametrics established that Lagos has been unable to meet 50% of its formal housing needs. Meanwhile, half of the city's residents reside in various forms of informal settlements. And this despite increased activity in the real estate sector which contributes significantly to the national GDP.
Based on the above, it is undeniable that urgent steps need to be taken in order to develop more residential properties in Lagos. Landwey Investment, a leading Nigerian private equity and real estate firm, knows this. This is why he committed the sum of 142 million dollars for the development of a huge luxury housing project specially designed for wealthy individuals. The project is called Isimi Lagos.
Business Insider Africa witnessed the unveiling of the project's 2030 master plan during a symposium at LandWey's headquarters in Lagos. And we were absolutely captivated by the size and the vision behind it. According to the company, the new project will sit on 305 acres of land and a series of sites on the northern side of Lekki Lagoon.
Speaking at the unveiling ceremony, the CEO of Oxygen Holdings, parent company of Landwey Investments, said the vision is to make Isimi Lagos the premier wellness and lifestyle town of Isimi Lagos in Nigeria. In other words, the project will provide eco-friendly living options for Nigerians, helping to close the city's housing deficit, but in a sustainable way. Already, a growing number of Lagosians are signing up to the scheme.
"The first stage of the infrastructural developments has been signed with the key contractor and constructions are expected to start shortly. Currently we have around 250 citizens interested in the potential of the Isimi Lagos project and we are more than excited to get started. this first phase of the project will allow us to start the allocation of reserved slots before the second quarter of 2023", said the CEO of the group.
isimi is a Yoruba word meaning "rest or peace of mind". The management of LandWey Investment carefully chose the name as it best reflects the experience that Isimi Lagos represents. Isimi's nature-inspired model is linked to Nigeria's energy transition plans, with the aim of boosting economic growth; bring modern energy services to the entire population and manage the loss of long-term jobs in the oil sector that will result from global decarbonization.
Recent additions to cluster options are: Origin One, The Village, Green Life Colony and The Emergence, all of which offer both work and living spaces with high-speed internet and uninterrupted power to improve resident efficiency , and an eco-friendly environment. transport system – such as hybrid electric vehicles and bicycles, perfect for an active lifestyle.
The Isimi Lagos project will not only provide a more sustainable lifestyle option but also jobs through the creation of a conservation park, golf course, recreation center, technology valley , a helipad, forestry, farm shop, spa, hiking trails, sports facilities and a standard polo field with a stable that houses some of the best horses of the world, offering a state-of-the-art riding experience.
Isimi Lagos presents a world of options for family activities, an eco-friendly lifestyle and presents a unique and viable real estate investment opportunity. Plots of land are currently available for sale starting at 300 square meters at N200,000 per square meter.
Landwey Investment is a company that offers end-to-end residential and commercial real estate services. Our offerings range from investment advice and land procurement to development and construction. Incorporated in 2016 and during its short existence, it has become one of the leading real estate companies in Nigeria.
We are tireless in our quest to provide affordable and high quality housing to the people of Lagos, which has resulted in us establishing 14 residential estates along the Lekki-Epe highway between the 2nd Toll and the Bogije Axis.
Isimi is a Yoruba word meaning rest or peace of mind. This name has been carefully chosen as it best reflects the experience that Isimi Lagos represents. Isimi Lagos is your best destination for work and leisure. It is the perfect meeting point between technology, architecture and nature; but of course nature is the dominant factor here.
The topography of the Isimi Lagos complex will largely be retained to maintain its natural state. It is planned to construct buildings, roads and other infrastructure around the existing geological structure. Isimi Lagos offers ideal working and living spaces for both short and long term use.
If you are looking for a place for your next vacation, corporate or team retreat, or just a place where you can embrace nature and get some well-deserved rest, Isimi Lagos is an excellent choice.