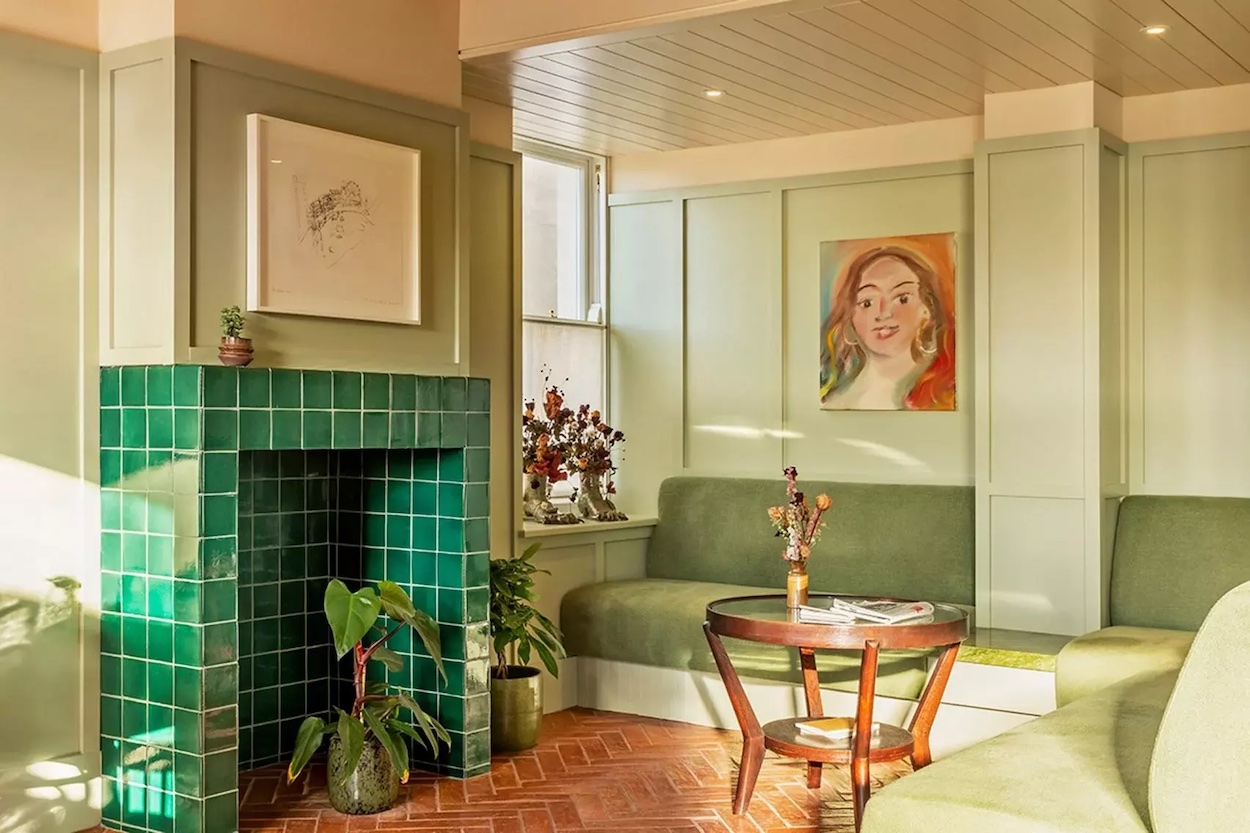 A shrewd mind fills a boutique hotel in 'Shoreditch-on-Sea' and other news – SURFACE
DESIGN SEND
Our daily view of the world through the prism of design.
BY EDITORS
October 11, 2022
The Design Dispatch offers essential, expert-written news from the design world, curated by our dedicated team. Think of it as your cheat sheet for the day in the design delivered to your inbox before you've had your coffee. Subscribe now.
Got something our readers need to see? Submit it here
An artistic spirit fills a boutique hotel in 'Shoreditch-on-Sea'
After getting a taste of the hospitality industry when he launched Toklas, a restaurant-bakery-deli concept in London, last year with Frieze co-founder Amanda Sharp, Matthew Slotover decided to expand his reach with the opening of the Fort Road Hotel. A collaboration between Slotover, painter Tom Gidley and developer Gabriel Chipperfield, the property in Kent occupies a once-ruined 1820 boarding house, rehabilitated by Fleet Architects. Nicknamed 'Shoreditch-on-Sea', the coastal town of Margate has been growing in popularity since the Turner Contemporary, designed by Gabriel's father, David Chipperfield, arrived just over a decade ago.
Artists outside of London have followed suit in search of a cheaper studio. In Fort Road, they have a new neighborhood gathering place. The 14 uncluttered rooms are outfitted with period furniture, custom vanities, and curated 20th-century oil paintings, gouaches, and watercolors by Gidley. On the ground floor, he has chosen contemporary works by local talents (Nicolas Deshayes, Lindsey Mendick) for the restaurant, where chef Daisy Cecil offers a seasonal British menu (celeriac soup with walnuts, cheddar soufflé ) in a warm space marked by herringbone floors and an emerald green tiled bar. A swirling mural by artist Sophie von Hellermann lines the stairwell to the underground den, where a neon piece by Tracey Emin glows. Don't be surprised if the hometown multimedia artist drops by for a drink—his studio is minutes away. —Nate's story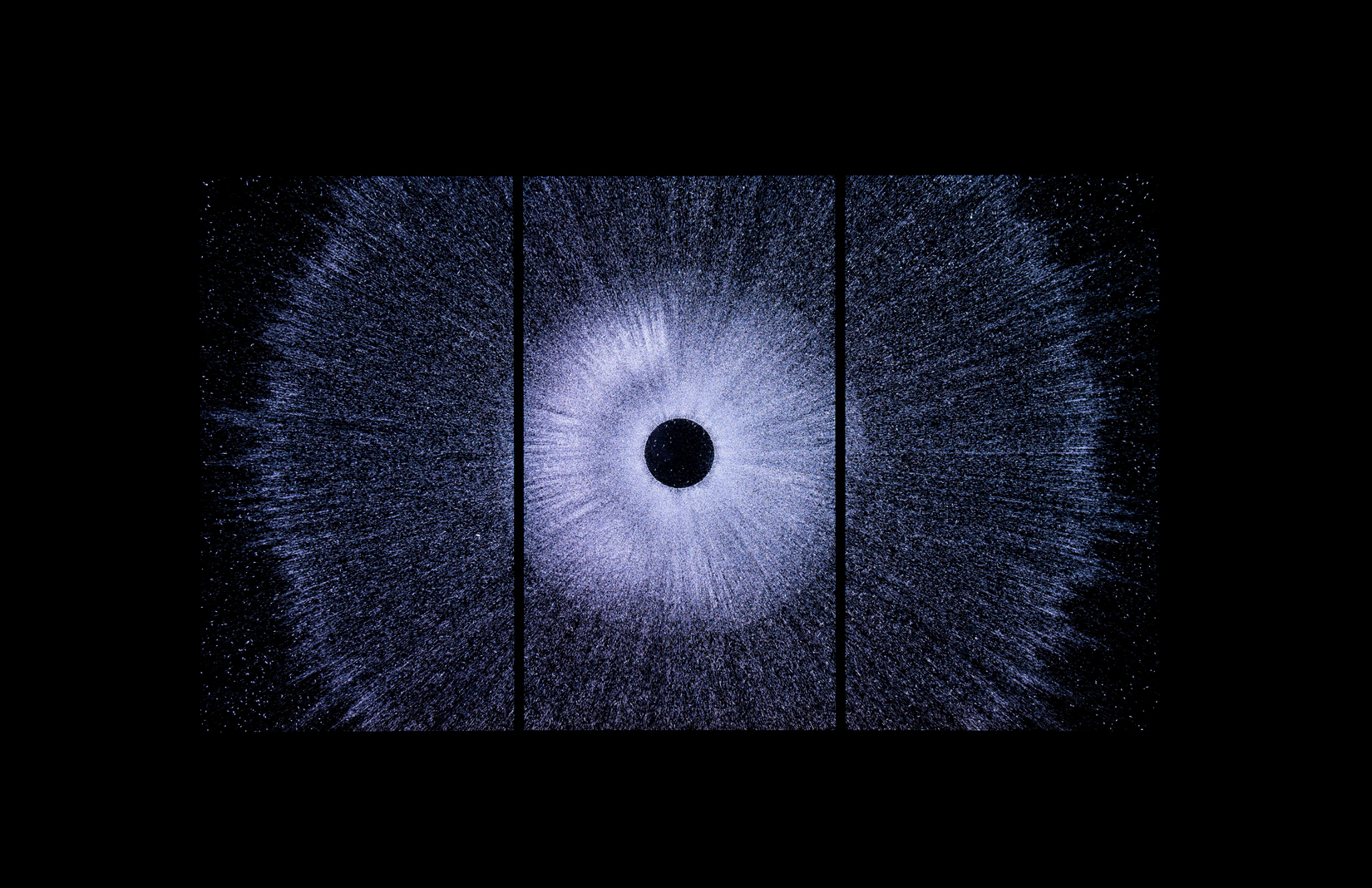 Leo Villareal lights up Stone Nest's Soho Chapel ahead of Frieze Week in London.
"Ahead of Frieze Week in London, digital art platform Outland and arts organization Stone Nest will host a new immersive work by Leo Villareal, the American light artist who illustrates function with luminous form. The show will take place at Stone Nest's Soho Chapel, a Grade II listed Welsh church (and former squat) serving as a temporary performing arts venue for artists and musicians. While they restore the building, Villareal will take over the space on October 11 with their generative digital artwork, an LED translation of blockchain technology. [H/T The Spaces]
Billy Al Bengston, a prominent abstract painter of the post-war Los Angeles art scene, dies at 88.
Billy Al Bengston, a painter whose unclassifiable semi-abstractions made him a central figure in the postwar Los Angeles art scene, died Saturday at age 88 of natural causes at his home in Venice, Calif. A representative from his gallery, Various Small Fires, has confirmed his death.Bengston rose to fame in Los Angeles in the 1960s when he painted abstract works of commercial logos and automobile parts.The alternate compositions of his paintings and their non-traditional processes have led some critics to lump Bengston into the Finish Fetish movement, whose practitioners used to create slick, smooth works of art. Some have also claimed Bengston as an artist close to the Pop art movement because certain series of paintings allude to consumer goods. [H/T ARTnews]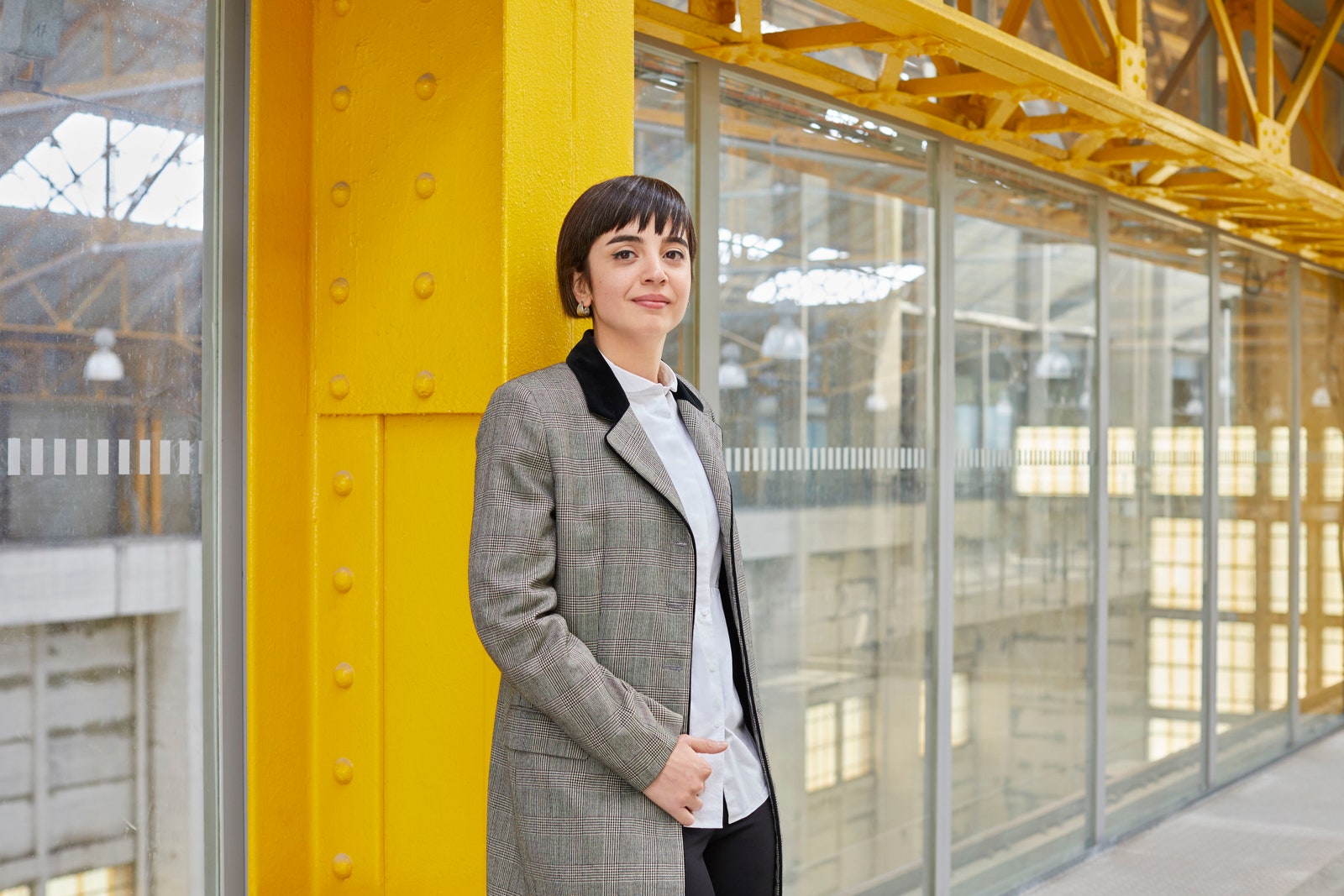 Rolex incorporates Beirut-based designer Arine Aprahamian into its Protégé Arts Initiative.
"Arine Aprahamian recently witnessed what she describes as a series of shocking events. First, rapid inflation catalyzed Lebanon's economic collapse; then COVID hit; and in August 2020, an explosion devastated his hometown. "My whole outlook on life and architecture changed," says Aprahamian, who found herself wondering, "How should we produce space? What does it mean to work locally? These are questions she can pose to Pritzker Prize-winning Anne Lacaton, who has long championed adaptive reuse and design as tools for social change. The two were brought together as part of the Rolex Mentor and Protégé Arts Initiative, launched in 2002 to foster cultural progress and intergenerational exchange in the fields of literature, dance, architecture, and more. [H/T Architectural Digest]
The energy crisis heralds an uncertain future for glassmakers from Murano to Venice.
"A legendary art material, synonymous with Venetian craftsmanship, history and splendour, is facing unprecedented challenges amid the energy crisis in Europe. Production of Murano glass in Venice has been profoundly affected by the rapid rise in the price of gas, which forced most glassmakers in the lagoon to close their workshops for varying periods. "About 80% of [Murano glassmakers] stopped their production, while the others work with less power… and fewer workers," a spokesperson for the umbrella glass group Consorzio Promovetro Murano told Artnet News. They added that gas prices also fluctuate daily, making it "impossible" to plan production." [H/T Artnet News]
Rivian is recalling nearly every vehicle it has ever produced with a loose tie.
"Rivian, the Irvine, Calif.-based electric vehicle company, is recalling nearly every vehicle it has produced for tightening a loose fastener in the vehicles front suspension. The recall affects 12,212 electric pickup trucks, vans and SUVs, according to company filings with the National Highway Traffic Safety Administration. The Amazon-backed electric vehicle maker sent messages to customers on Friday notifying them of the recall, according to a statement from the company, which stressed that it had not yet heard of any injuries as a result of the issue. [H/T CNN]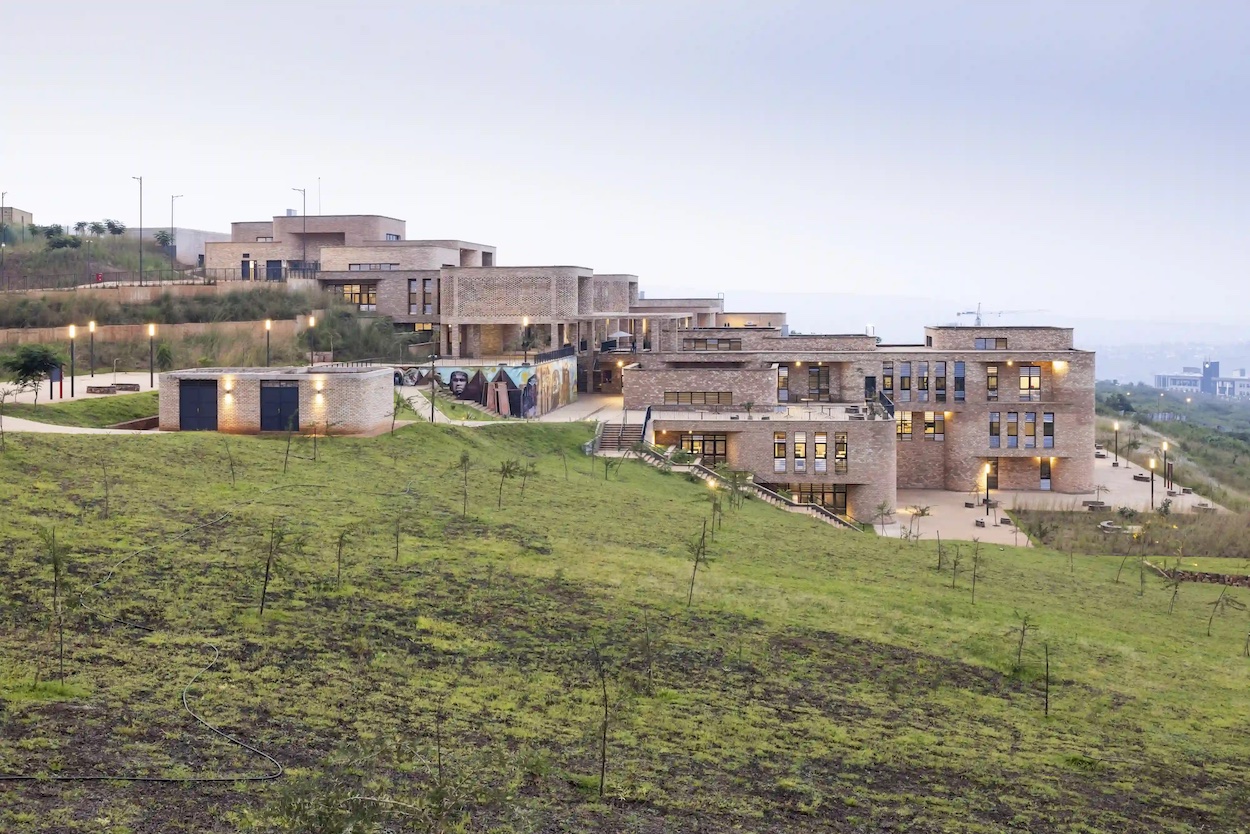 Michael Murphy is stepping down as President and CEO of MASS Design Group.
"Michael Murphy has announced he is stepping down as President and CEO of MASS Design Group, the nonprofit he founded in 2008 with Alan Ricks, Marika Shioiri Clark and Alda Ly. He plans to to open his own design studio, which will address ways to extend building ownership to disadvantaged groups.Murphy, 42, has also accepted an endowed professorship at the Georgia Institute of Technology, where he teaches architecture studios ( this year's topic is memorials.) He will remain on the board of MASS. MASS, which stands for Model of Architecture in the Service of Society, is best known for its hospitals in Africa, clinics in Haiti and the National Peace and Justice Memorial – a tribute to lynching victims – in Montgomery, Alabama. [H/T Architectural Record]
A tablecloth the Beatles and Joen Baez scribbled on 56 years ago is up for auction.
"For 55 years, the Vilardi family searched for their lost tablecloth. Not just any piece of linen, but a white tablecloth with elaborate doodles created by the four Beatles members plus Joan Baez on August 29, 1966, minutes before the band members took the stage at Candlestick Park in San Francisco for their last live. paid concert. It was stolen six days later from the window of Joe Vilardi's restaurant headquarters on Clement Street in San Francisco. For more than five decades he remained missing – until March 2021, when grandson Michael Vilardi received a phone call from an unknown person. The tablecloth, which was returned to Vilardis, is up for auction at Bonhams, where it is offered to the public online from October 7 with an estimate of $15,000 to $25,000. [H/T San Francisco Chronicle]
Today's attractive distractions:
Inspired by anime robot maids Wait for customers in this Japanese cafe.
Burgundy Delighta French triple cream cheese, is everywhere.
Mary Fitzgerald's life changed dramatically after being on sell sunset.
Memories of Fleetwood Mac head to the auction block in December.