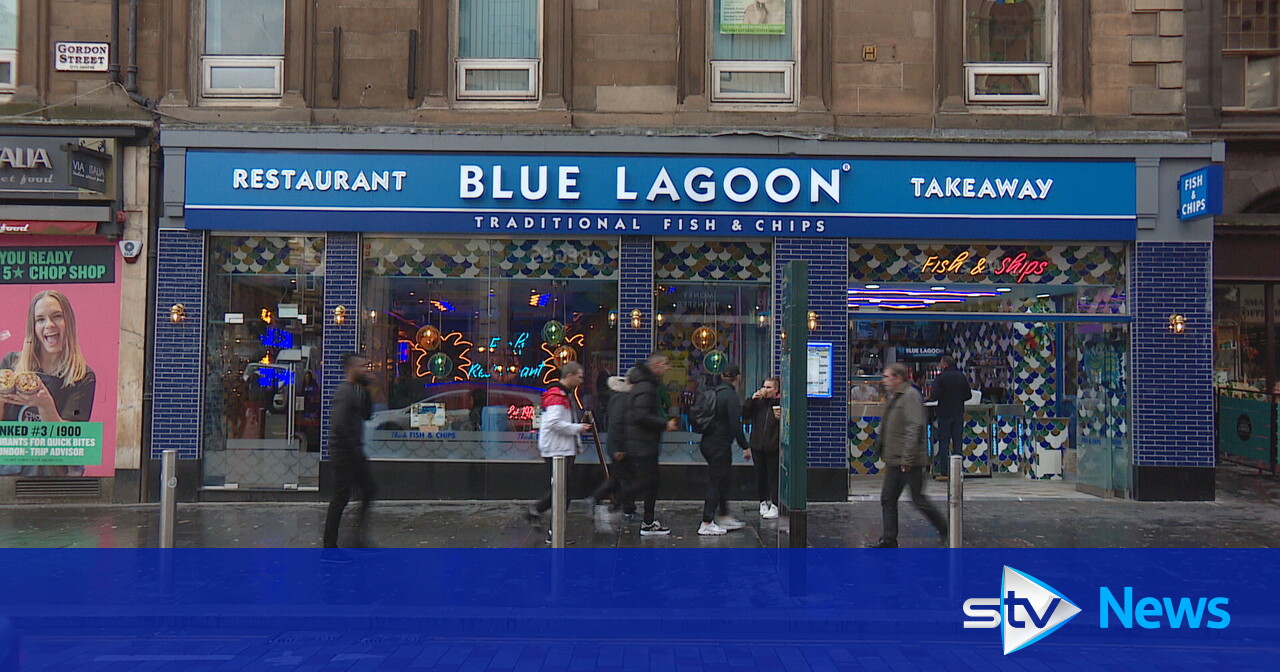 Revenues plummeted as Glasgow fish and chip shop Blue Lagoon was plagued by train strikes and an energy crisis
Many Glasgow residents have experienced the ritual of standing in the rain outside Central Station with a supper of Blue Lagoon fish as they attempt to return home after a night on the town.
The fish and chips restaurant is a mainstay of the city's foodie scene, serving hungry punters throughout the day and doing most of its business for those in need of food in the early hours of the morning.
But the twin threats of national rail strikes and soaring energy prices pose an existential threat to the company.
Glasgow Blue Lagoon regional manager Drew MacIntyre told STV News on Monday – the day of a nationwide strike by ScotRail workers – that the industrial action was "pretty disastrous" for the economic fortunes of the restaurants he oversees.
"All of our stores – Queen Street, Argyle Street and Gordon Street – were all down 50% in turnover (on the day of the strike).
"During the day we are quite dependent but disastrous on the three stores as people are reluctant to go out and they cannot go home – a lot of our business comes from late night (crowds) between 1am and 5 a.m.."
Mr MacIntyre said the disruption caused by rail strikes is compounded by high utility bills, meaning increased costs must be passed on to the customer.
"[High energy prices] also have a huge impact on us," he said. "Costs and high utility bills mean we've also had to raise our prices, which doesn't help our customers – it's just the nature of the business at the moment.
"It means staff that we would normally have on schedule, we don't have the hours because turnover is down, it's quiet all around, people need hours, especially in the current economy .
"Our staff are also finding it difficult at home with rising utility bills – they obviously need overtime, but without the business there it affects them too.
"Usually with take-out customers we get a bit of a pushback. While a lot of them are understanding, prices are going up everywhere, especially fish and chips and take-out and things like that.
"So a lot of them are understanding, but some still come with the mindset of coming for a bag of crisps for a pound, which isn't something you can get anywhere anymore. "
The Blue Lagoon restaurant on Gordon Street at the entrance to Central Station has recently undergone a multi-million pound revamp.
"We have spent half a million pounds on this overhaul so we really need it to operate and hopefully before Christmas this (the rail dispute) will be settled very quickly.
"We try to do what we can – we give train staff a 10% discount when they are on board. We are totally sympathetic to the staff on the train, we hope the government will sort this out very soon for everyone's benefit.
"We're doing our best to make do with what we can and give back to the economy as much as we can."