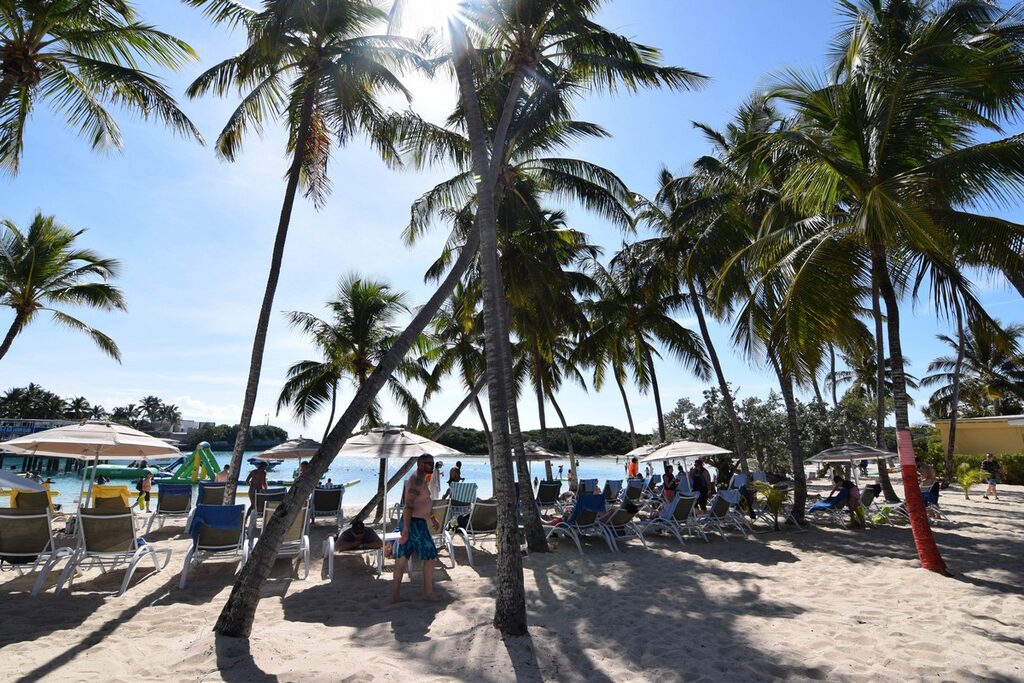 VIP Blue Lagoon Island Beach Day Trip in Nassau, Bahamas review
One of the most popular shore excursions in Nassau, Bahamas is the day trip to Blue Lagoon Beach. I decided to check it out for myself and see what it offers.
Blue Lagoon is a private island that's about a 30-minute boat ride from where the cruise ships do their bidding in Nassau. It is located just off Paradise Island, home to Atlantis Resort and many extremely extravagant mansions.
Blue Lagoon offers a variety of options for booking a tour on their island. There's a basic beach pass, dolphin swim combo, stingray encounter, Segway and more. I counted nine different tours that take you to the Blue Lagoon.
In the end, I settled on the VIP Blue Lagoon Island Beach Day as I didn't want to do any of the animal encounters or other sightseeing.
The VIP tour was $120.99 per person. I believe the non-VIP tour would have cost around $88.
Check-in for the tour was done at the Nassau Pier where the ship docks. Since I got the VIP tour, I was taken off the regular line and escorted before everyone else to a waiting ferry to take us to the island.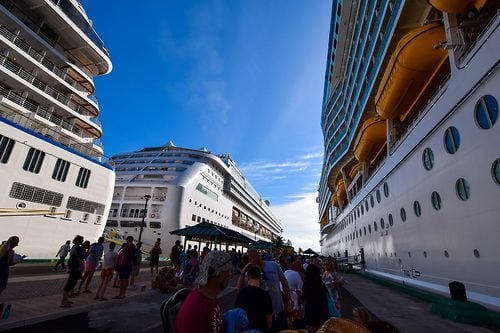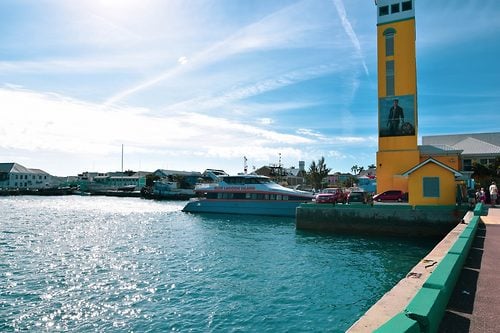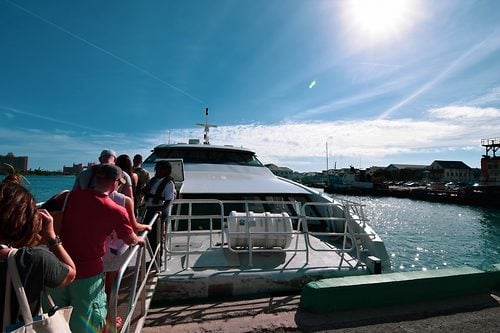 On the ferry, VIP members received a bottle of water and a granola bar snack.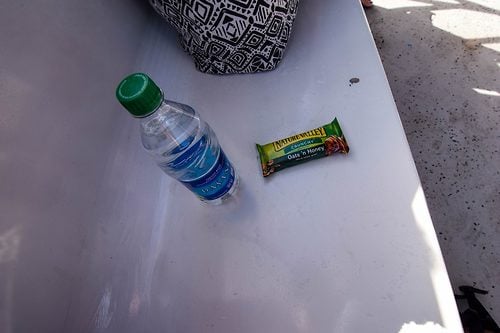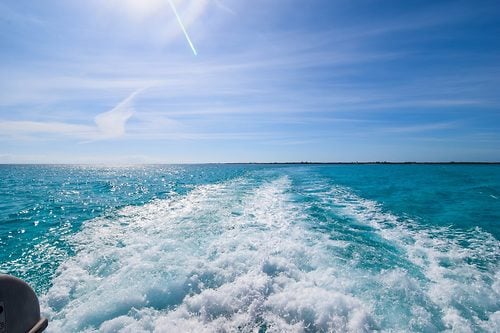 When we arrived on the island, the crew asked the VIP guests to disembark first, before everyone else.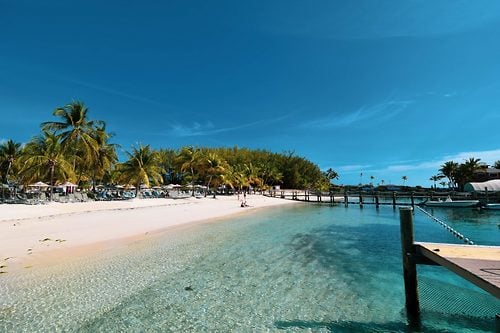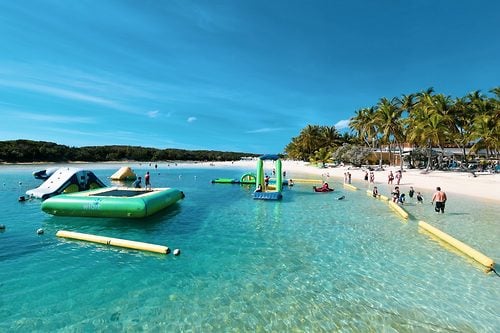 Blue Lagoon is made up of a variety of beaches that you can visit at your leisure. Dolphin, stingray, shark and sea lion encounters all take place on the east side of the island. Even if you don't have an encounter scheduled, you can walk around the area and see the animals.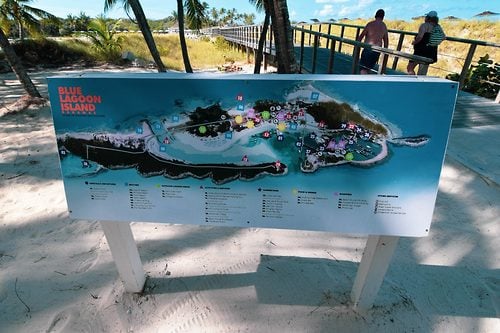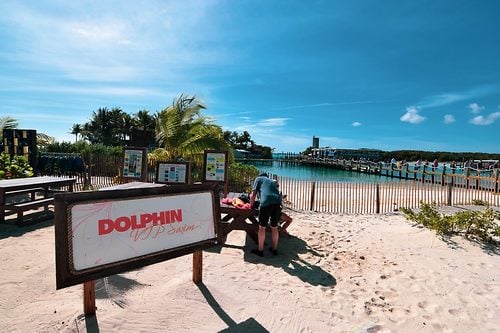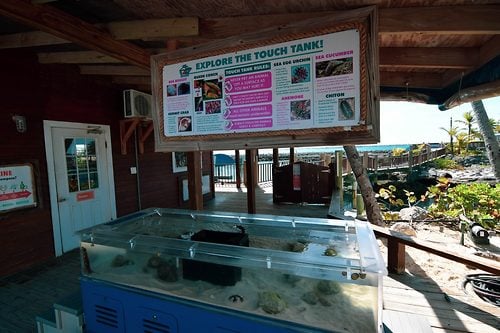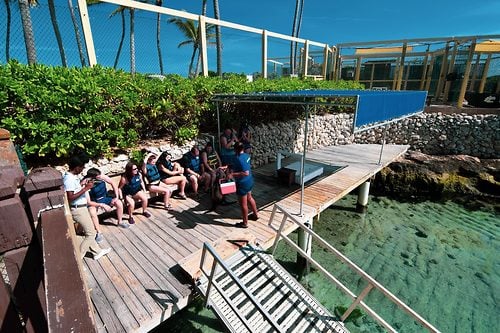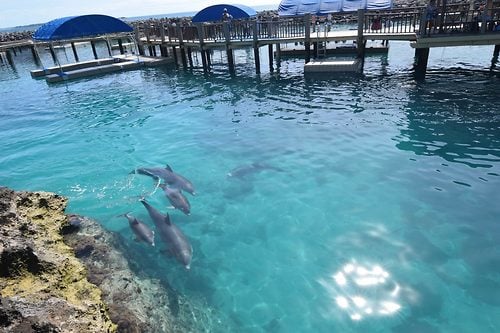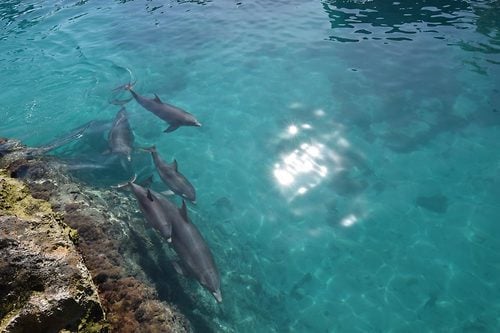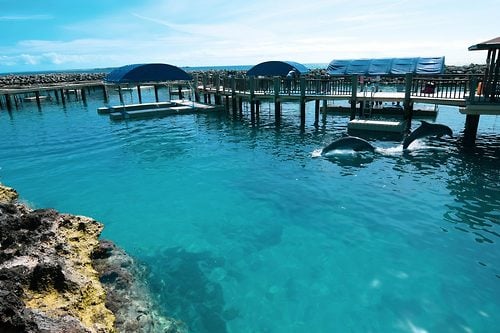 Our VIP guide escorted us to a private beach a short walk away on the northwest side of the island.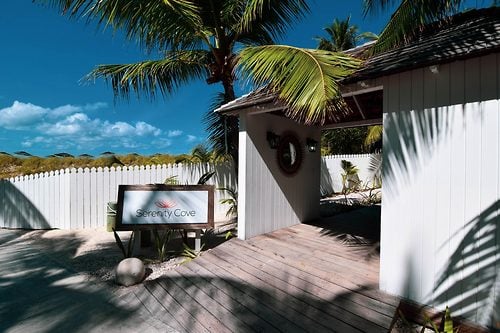 There we found a pristine beach with plenty of lounge chairs and umbrellas to enjoy.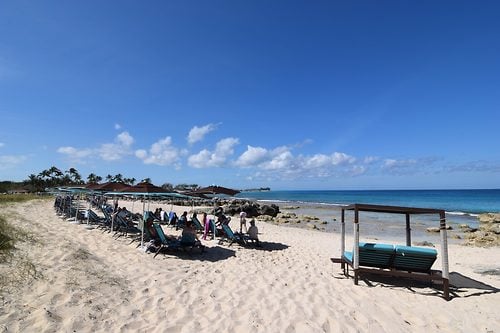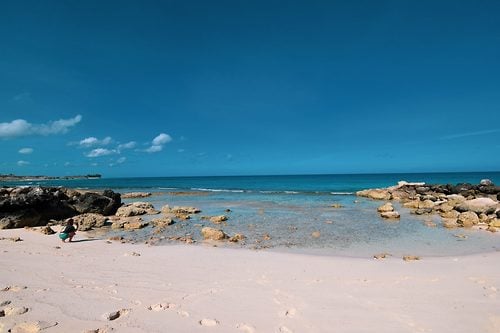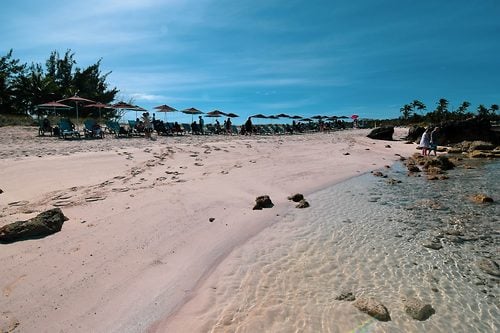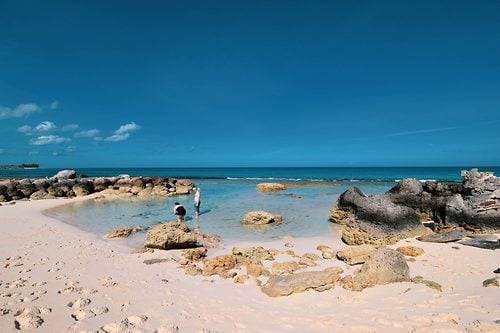 The VIP tour offers unlimited bottled water, mimosas, and fruit punch.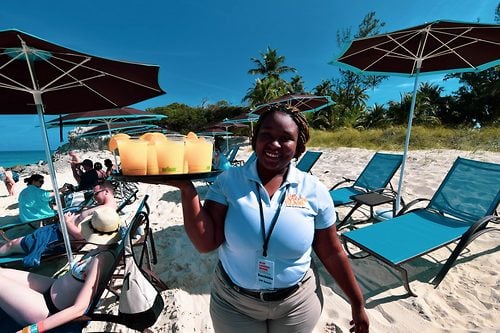 The beach was beautiful and very private, although the rocky nature of it made swimming and wading impossible.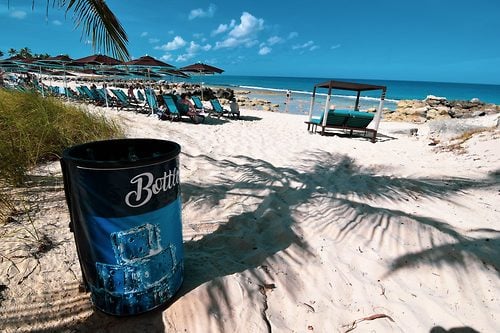 VIP guests are free to roam the island and enjoy any of the other beaches. Snorkeling equipment rental is included with the VIP pass.
A barbecue island buffet is included with the VIP pass and is served just off the beach in a shaded area with picnic tables.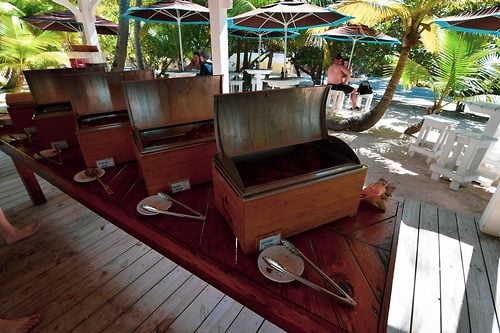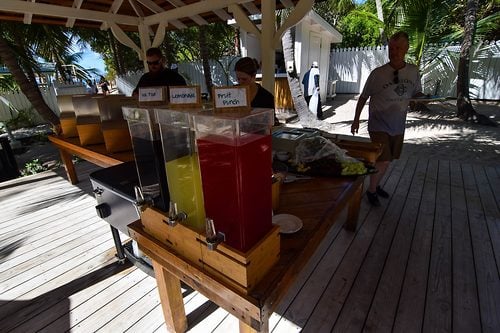 The lunch buffet consisted of salad, fried fish, steak, BBQ chicken, plantains and corn on the cob.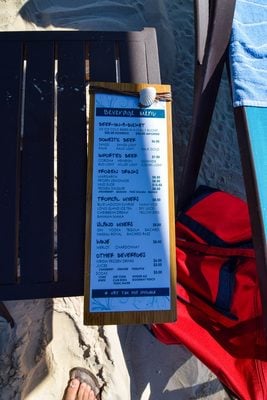 The other beaches offer different depths and ocean views. Some are better for swimming, some for wading, and some for snorkeling.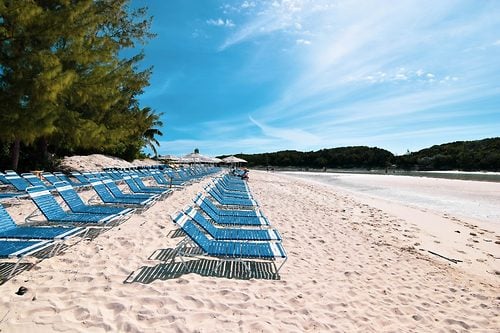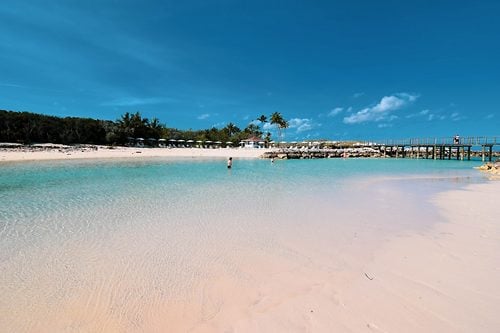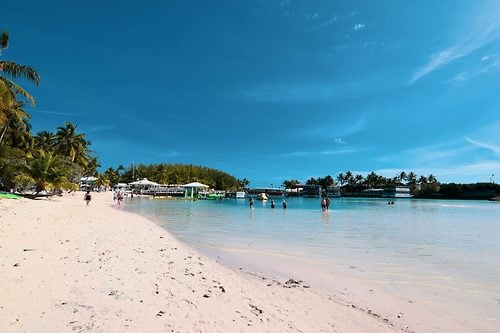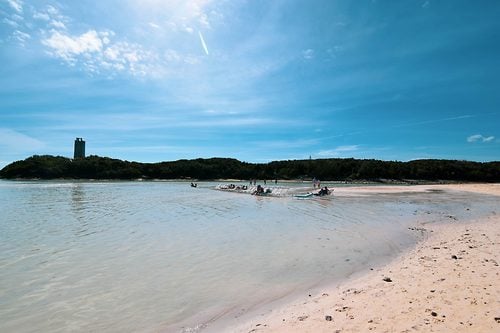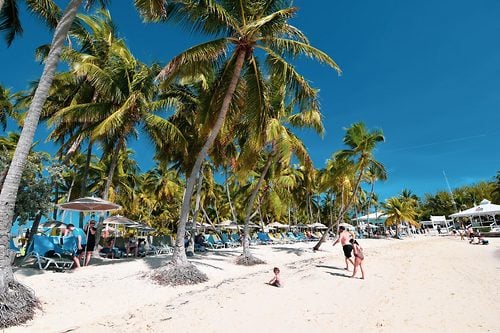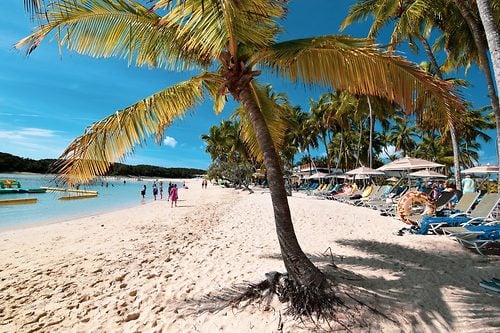 You have the option to add to your beach pass to add an animal encounter, water park, or other tour.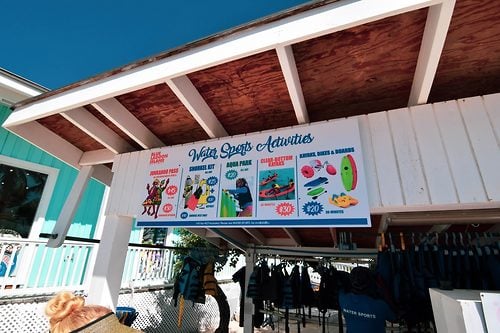 comments
As advertised, Blue Lagoon is indeed a beautiful and serene island to spend the day and offers a relaxing beach day option.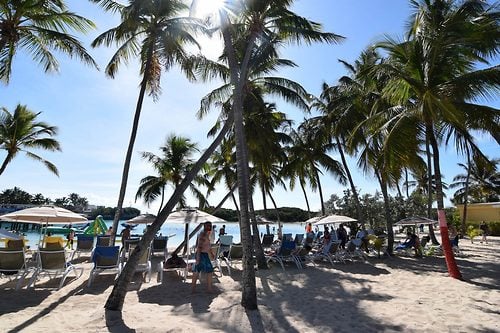 There was plenty of seating and the service provided to VIP guests was excellent.
I was disappointed to find the VIP beach too rocky to swim. In fact, it was too rocky to walk very deep and I only noticed a few brave guests venturing through the rocks to get waist deep.
Sure, I could leave the VIP beach and enjoy a rock-free beach somewhere else, but it seems like a waste to pay for the VIP perks.
I think Blue Lagoon is a good choice for someone who wants to do an animal encounter, or some other type of visit, and combine it with a nice day at the beach.