TOP 15 BUNGALOWER WEEKEND EVENTS MARCH 11-13
Here's a look at some of the best events happening this weekend, including streaming events you can enjoy from the safety of your home. Don't forget that you can always visit the full calendar of events by clicking on "EVENTS" on our main menu.
If you'd like your event added to our calendar, simply send a link to your Eventbrite or Facebook event page to [email protected].
FRIDAY MARCH 11
Fundraising in Ukraine at the TRP Beer Garden
4 p.m.
The Ravenous Pig, 565 W. Fairbanks Avenue
Winter Park, FL 32803 USA + Google map
Different prices
Please join us in helping raise funds for World Central Kitchen, a great charity that helps feed Ukrainian refugees. 100% of our beer sales this Friday will be donated, so drink for a good cause! This is close to our hearts, impacting millions of people, including the families of our TRP staff. Open from 4:00 p.m. to 11:00 p.m. Happy Hour from 4:00 p.m. to 6:00 p.m. The Food Truck will be open!
Learn more »
Bollywood party
6pm-10pm
The Veranda at Thornton Park, 707 E Washington St
Orlando, FL 32801 USA
Bollywood BashCome celebrate spring at the veranda! 6-10pm Beverage Tickets and Drink SpecialsDJ Krish Free Indian Street FoodFUN AND DANCING is encouraged.
Learn more »
The Grateful Spread at RockPit
7 p.m.
RockPit Brewing, 10 West Illiana Street
Orlando, FL 32806 USA + Google map
Different prices
Calling all Deadheads (and those who love good live music)! The Grateful Spread will be playing the eternal music of The Grateful Dead in-house on March 11 from 7-10 p.m. The Spread is an Orlando-based band that keeps the music of The Grateful Dead alive. For what is dead may never die.
Learn more »
Rocket & Roll Karaoke Hosted by Grizzlee Martin
10 p.m. | Recurring event (See all)
Pub Copper Rocket, 106 Lake Ave.
Maitland, FL 32751 United States + Google map
FREE
KARAOKE:: a device which plays instrumental accompaniments for a selection of songs to which the user sings and which records the user's singing along with the music – ie: a karaoke machine also: a form entertainment involving the use of such a device (like in a bar) Bring your friends and come celebrate a drunken arts night with your host Grizzlee Martin and sing the night away at Rocket & Roll Karaoke!
Learn more »
SATURDAY MARCH 12
St. Patrick's Day Pre-Festival
March 12 – March 17
At La Cart Orlando, 609 Irvington Avenue
Orlando, FL 32803 USA + Google map
Different prices
We're here to get you and your friends ready for one of the most fun days of the year, St. Patrick's Day! We're going to have Irish specials from our amazing food vendors, an opportunity to donate blood on Saturday, and a live Irish performance by Scotty Long on Sunday afternoon.
Learn more »
Sale of plants at the Jardins de Leu
9am-5pm | Recurring event (See all)
Harry P Leu Gardens, 1920 N Forest Ave
Orlando, FL 32803 USA + Google map
FREE
Plants, plants and more plants! Buy direct from the growers and best of all, Leu Gardens is free all weekend. Be sure to bring a cart or plant cart for your shopping. Growers will sell a variety of plants including annuals, bamboos, bromeliads, butterflies, camellias, ferns, fruit trees, gingers, heliconias, herbs, native plants, orchids, palms, plumerias, roses, vines and more!
Learn more »
Plantation of mangroves in the lagoon of the Indian River
10am
Marine Resources Council, 3275 Dixie Road Northeast
Palm Bay, FL 32905 United States
Plant mangrove trees in the Indian River Lagoon! Join IDEAS For Us and the Marine Resources Council to plant mangroves in the Indian River Lagoon, a critical ecosystem threatened by rising sea levels and increased storm frequency and intensity. Mangroves will help improve soil health, reduce erosion, and provide habitat and carbon sequestration.
Learn more »
Disney vs. Universal: The Battle of Orlando
6 p.m.
Walt Disney-Lake Eola Park Amphitheater, 195 N Rosiland Ave
Orlando, FL 32801 USA
Come experience "Disney vs. Universal: The Battle for Orlando" performed by Central Florida Sounds of Freedom LGBTQ+ Band and Guard.
Learn more »
Mystery on Magnolia
6:30 p.m.
CityArts, 39 South Magnolia Avenue
Orlando, FL 32801 USA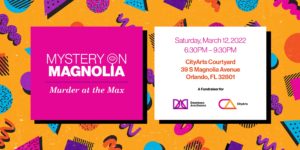 Murder Mystery Themed Dinner and Show at CityArtsMystery on Magnolia Murder at the Max Saturday, March 12, 2022, 6:30 – 9:30 p.m. CityArts Courtyard 39 S. Magnolia Avenue Orlando, FL 32801 Dine on delicious food, drink fabulous cocktails, enjoy exciting entertainment and dust off your detective skills! Tables for 2, 4 and 8 are available for purchase at mysteryonmagnolia.eventbrite.com.
Learn more »
St. Paddy's Pub Crawl
7:30 p.m.
Mills 50 District Orlando, FL 32803 USA + Google map
$10
Start St. Patrick's Day week with our annual pub crawl! Buy a $10 wristband at Ten 10 Brewing or Wally's to enjoy discounts at eighteen (18) bars and restaurants! O-Cartz will be available (from 8 p.m. to 11 p.m.) to transport you (included with your bracelet)!
Learn more »
Orlando City SC vs FC Cincinnati
7:30 p.m.
Exploria Stadium, 655 W Church St
Orlando, FL 32805 USA + Google map
Football!
Learn more »
N3TH NIGHT PROM
8 p.m.
Lil Indie's, 1036 N Mills Avenue
Orlando, FL 32803 USA + Google map
FREE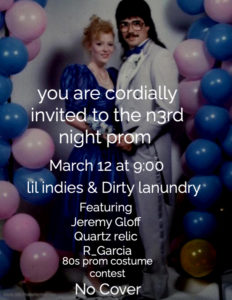 WHERE WE'RE GOING, WE DON'T NEED ROADS! This event will be split between two locations, lil Indies and Dirty Laundry Here's your chance to step back in time, the N3RD NIGHT PROM with performances by Jeremy Gloff, R_Garcia, Quartz relic and music by DJ Spank 80 years !
Learn more »
Billy Joel
8pm-11pm
Camping World Stadium, 1 Citrus Bowl Place
Orlando, FL 32805 USA + Google map
$50 – $270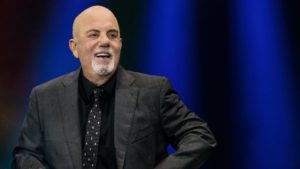 In the best interests of fans and staff, the event organizer is monitoring local COVID-19 trends and will meet or exceed protocols mandated by local governments. By purchasing tickets to this event, you agree to abide by the health and safety measures in effect at the time of the event, which may include but are not limited to wearing masks, providing proof of vaccination status and/or provide proof of negative COVID-19 test.
Learn more »
SUNDAY MARCH 13
Cosmic conjunction function
4pm-9pm
Will's Pub, 1042 N. Mills Ave.
Orlando, FL 32803 USA + Google map
The Swamp Sistas Cosmic Conjunction FunKtion at Will's Pub on March 13, 2022 will feature musical performances, an open jam session, and comedy on three separate stages from 4-9 p.m. Artists and vendors will showcase wares in a market setting, and local community organizations will be on hand to showcase the services they provide to our residents. Local chefs will present varied and unique dishes for sale.
Learn more »
ShamRock The Block Street Party
Noon-10 p.m.
East Washington Street, East Washington Street
Orlando, FL United States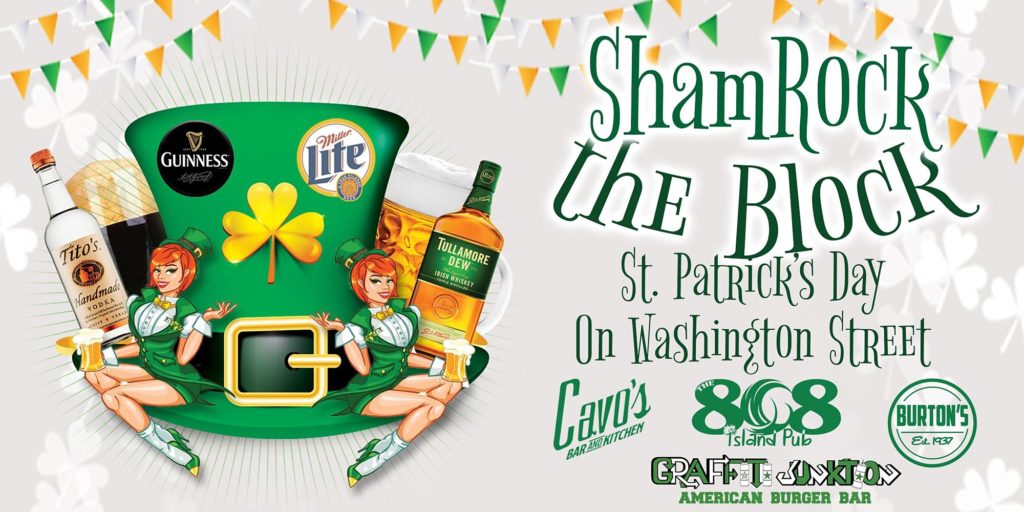 Celebrate St. Patrick's Day on East Washington Street in the TPD as we SHAMROCK THE BLOCK! Join 808, Cavo's Bar & Kitchen, Burton's Thornton Park and Graffiti Junktion as we SHAMROCK THE BLOCK on St. Patrick's Day! Street games including Beer Pong, Flip Cup, Cornhole & Beer Relays! Great prices!
Learn more »