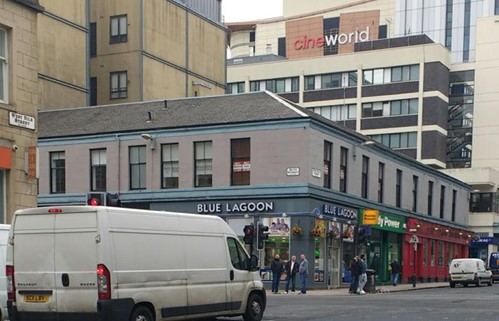 Desmond White's office to (mis)manage Celtic
In the 1970s, Celtic were a European powerhouse. The club had won the European Cup, reached the final in 1970 and the semi-finals in 1972 and 1974. The crowds for these European clashes and league matches were astronomical, including the attendance of 136,505 at the semi-finals. 1970 European Cup final against Leeds, which remains a continental record in terms of club football. Naturally, the revenue generated from these mobs was monstrous and Celtic was a cash-intensive business at the time.
Unfortunately, the club's stature on the pitch was not up to par. Indeed, the old Celtic board was run by Desmond White for most of the 1970s and, despite his love for the club, he ran a very amateurish business. Nothing illustrates this better than the fact that Celtic Football Club's financial matters were all handled from a small office above a Blue Lagoon fish and chip shop in central Glasgow.
Many fans will have bought a sausage supper from the West Nile Street branch at the interface with Bath Street and had no idea that important decisions regarding the direction of their club were being made right above their heads. However, others will have been very aware as supporters were even directed to this chip shop to find the Celtic office, when looking to withdraw season tickets at various times up until the early 1980s.
This little-known and unexpected monument holds a piece of Celtic history, which highlights the important role Celts For Change played in ousting the old council and allowing Fergus McCann in.
In January 2020 it was announced that the buildings on this part of the street were to be demolished to make way for a new £30million hotel. This meant the loss of the Blue Lagoon chip shop and offices above.