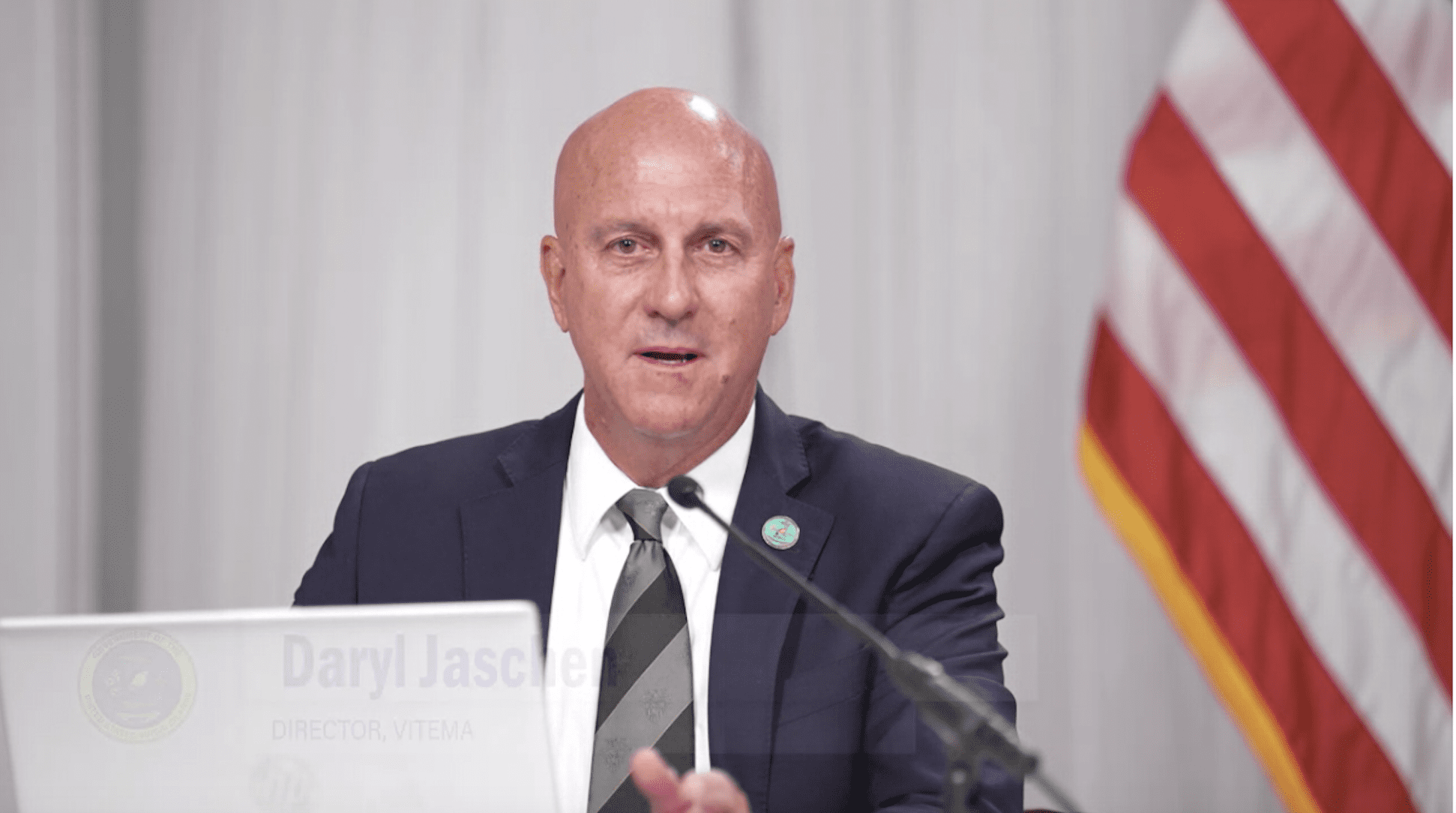 COVID numbers have been static since June, no storms in sight and DHS is handing out EBT cards to students, officials say
Territorial epidemiologist VI Dr. Esther Ellis said the territory's COVID numbers haven't fluctuated much since mid-June, while other officials briefed residents on government activities at the press conference. Monday.
As of Aug. 22, there were 209 active COVID infections in the Virgin Islands, Ellis said, including 125 in St. Croix, 76 in St. Thomas and St. John has eight cases for a positivity rate of 10.6%. There are four people hospitalized in Saint-Thomas.
COVID testing continues to be available through the Department of Health. In Sainte-Croix, tests are administered from 9:30 a.m. to 10:30 a.m. at the Charles Harwood Memorial parking lot. St. Thomas residents can be tested from 9:30 a.m. to 10:30 a.m. Mondays, Tuesdays and Wednesdays at the Schneider Regional Medical Center loading dock, and in St. John, testing is available from noon to 3 p.m. Wednesdays at Port Authority Gravel Lot.
COVID vaccinations are also being administered at Charles Harwood Memorial, Schneider Regional Medical Center, and Port Authority Gravel. Appointments can be made at 340-244-0016, 340-774-7477 ext. 5665 and 340-776-6400 respectively.
Ellis announced that eight of the 10 suspected monkeypox infections reported last week are negative and two are pending. The DOH is working with hospitals and doctors to coordinate future testing and treatment for the virus. More information on monkeypox can be found on the Ministry of Health website.
Currently, Health has 895 doses of vaccine, and some were administered this week in Saint-Thomas. Soon there will be an announcement about when and where the vaccine will be available in Sainte-Croix.
Ellis announced a virtual Health Department public hearing Tuesday at 4 p.m. so officials and residents can talk about rebuilding the WIC nutrition program facility in St. Thomas. To participate, click on the Zoom link: https://zoom.us/join or use meeting ID 892 2988 3271 and passcode 369334.
Daryl Jaschen, executive director of the Territorial Emergency Management Agency VI, participated in the press conference. He said there was currently a disorganized tropical wave about 2,400 miles east of the Virgin Islands. Training over the next five days is only 20%. The wave is not expected to build for the next few days and the ocean is "smooth", he said.
Jaschen reminded residents that hurricane watches and hurricane warning notifications will be issued when storms develop, and only the warning will be issued when a storm is rapidly accelerating.
The director also advised residents to sign up for alerts at VITEMA.vi.gov and listen to NOAA and local radio stations during hurricanes. Storms can change direction, intensity and wind speed on short notice, creating new threats.
Operation Blue Skies, a collaboration with VITEMA, VI Public Works and VI Fire Services, will be distributing sandbags until September 17, Jaschen said. On Tuesdays, from 9 a.m. to 4 p.m., and Thursdays, from 1 p.m. to 4 p.m., citizens can pick up six sandbags at Public Works. On Saturdays, from 10 a.m. to 4 p.m., sandbags will be available at the fire stations.
"Vitema is calling you back again, be prepared, stay alert, stay informed," Jaschen said.
Progress has been made in removing sargassum from the Seven Seas Osmosis plant over the past two weeks, Jaschen said. Production reaches 90% of capacity, but there is only about four days of water storage due to consumption. Agencies including VI Water and Power, VITEMA, Federal Emergency Management Agency, Department of Planning and Natural Resources, and VI Waste Management continue to meet to assess the issue.
Social Services Commissioner Kimberly Causey-Gomez has announced the rollout of Pandemic Benefits Electronic Transfer (P-EBT), an electronic card for school children. This is a federal program through the United States Department of Agriculture, and this is the fifth time the program has been approved for the Virgin Islands since the pandemic began.
Schools — public and private — participating in the National School Lunch Program will receive the federal benefit through the U.S. Department of Agriculture — home-schooled students are not eligible. Cards will be mailed to each student.
"Following FNS (Food and Nutrition Service) approval, DHS will begin issuing P-EBT benefits today to eligible school children beginning August 22. P-EBT is a benefit that provides assistance via an electronic benefit card that can be used at participating grocery stores and convenience stores for groceries," she said.
Students could receive up to $140.76 per month or $8.28 per day to buy food. For more information, call 340-772-7120.
Causey-Gomez said more than 12,500 students will receive cards this week, totaling nearly $6.5 million. When the P-EBT plan for summer 2021 is approved, the commissioner will notify the public.
Director of Communications Richard Motta listed several activities organized by government agencies, including a career expo from 12 p.m. to 6 p.m. on August 25 at the University of the Virgin Islands Sports and Fitness Center in St. -Thomas and August 31 from noon to 6 p.m. at the large UVI room in Sainte-Croix. Information about job vacancies in government agencies will be highlighted by human resources personnel. Interviews and applications will be available at the event.
Motta also announced that the Emergency Rental Assistance Scheme is continuing with events organized by the VI Housing Finance Authority for tenants and landlords. The St. Thomas/St. John program will take place from 3-5 p.m. on August 23 and 30 at Cost U Less. There will also be events on August 24 and 31 at Tutu Park Mall and August 25 at Pueblo Supermarket, Long Bay – from noon to 2 p.m.
In Sainte-Croix, rental assistance program events will take place on August 23 and 30 at Cost U less; August 24 and August 31 at Home Depot; and Pueblo, Golden Rock on August 25. All will take place from noon to 2 p.m. For more information, call 340-220-0007. or visit vihfa.gov/erap.
Another government program, the Our Best Life fitness program for seniors, will start on August 23 from 9 a.m. to 10 a.m. on the three islands. Seniors of St. Croix can participate in Altona Lagoon, residents of St. Thomas in Emancipation Garden, and residents of St. John in the Department of Sports, Parks and Recreation Fitness Center. Motta said everyone should bring a towel. The program ends on September 30.