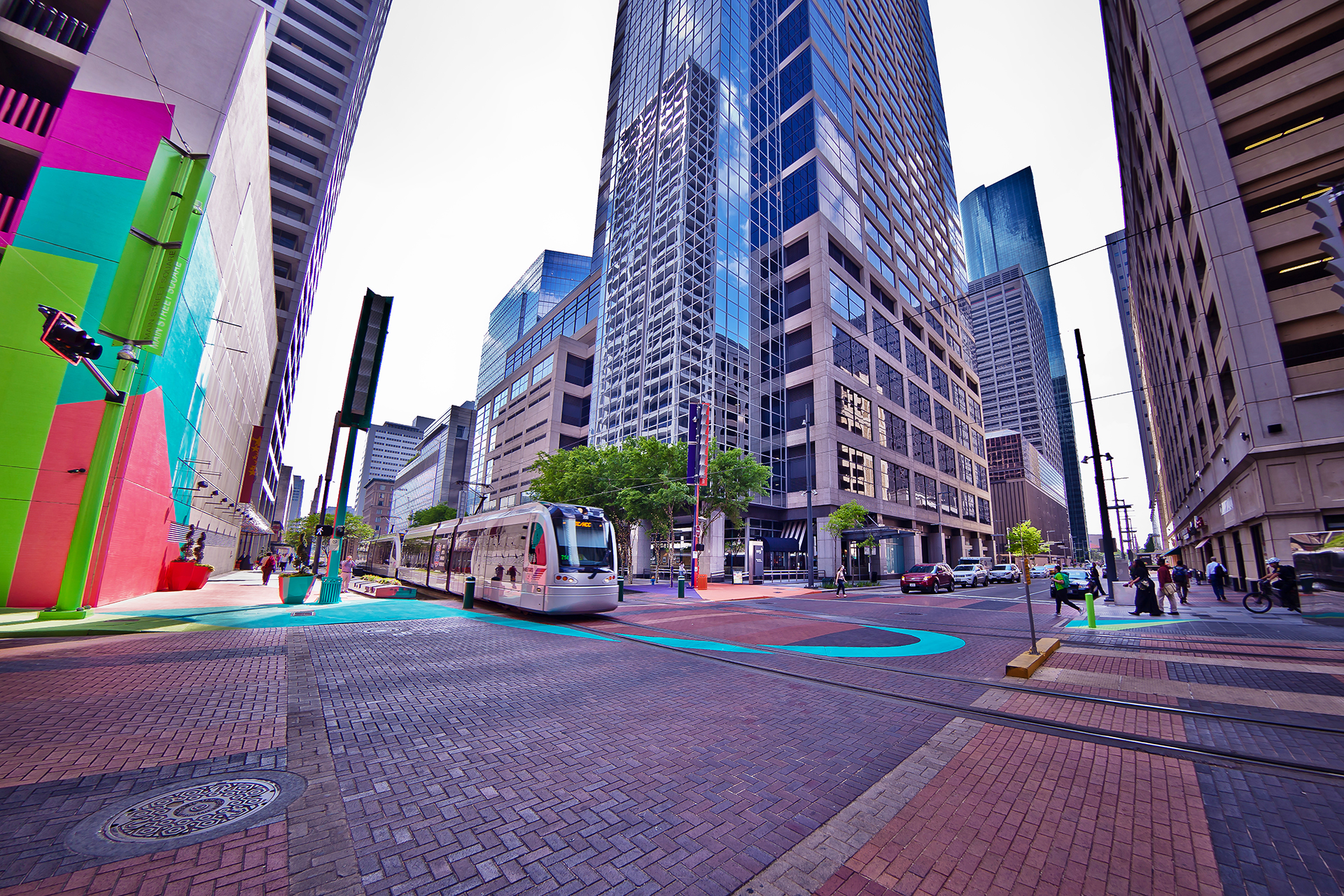 Partnership members make the news – October 2022
The Greater Houston Partnership celebrates our members by making important announcements and sharing news about their operations and impact in our community. Learn more about some of these announcements over the past month below.
AltaML, a leading applied artificial intelligence (AI) scaling company, ranked 18th in the Globe and Mail's fourth annual Best Growth Companies ranking. Canada's Top Growing Companies ranks Canadian companies based on three-year revenue growth. AltaML has earned its place with 2,309% growth over three years.
The Translational Research Institute for Space Health, hosted by Baylor College of Medicine announced a new fellowship opportunity for postdoctoral scientists focusing on the health challenges of deep space exploration and innovative solutions with partners California Institute of Technology and Massachusetts Institute of Technology. TRISH is now accepting proposals for the scholarship program. Selected fellows will participate in TRISH's Bioastronautics Academy – a mentorship community for space health professionals.
PB is set to acquire Archaea Energy Inc., a renewable natural gas company that moved its headquarters to Houston last year. The deal is valued at around $4.1 billion and is expected to close by the end of this year.
Following the sale of its headquarters in San Ramon to Sunset Development, Chevron will move to a smaller office in California and send 200 employees to Houston. To improve the experience of its employees, Chevron's new office is one-third the size of its recent headquarters, covering 400,000 square feet and accommodating 2,000 employees.
Houston-based nonprofit Episcopal Health Foundation received a $20 million donation from billionaire philanthropist MacKenzie Scott. EHF focuses on finding preventative solutions for the underlying and root causes of ill health, as well as making health care more affordable and accessible. Scott promised she would donate her entire fortune in 2019 and has since donated at least $12 billion to 1,257 groups.
Through the takeover of Optum, a subsidiary of the insurer UnitedHealth Group, Kelsey Seybold Clinic advances its billion-dollar expansion plan. Kelsey-Seybold will continue to focus and deepen its commitment to high-quality, patient-centered care at lower total medical cost, and plans to reach more than 50 locations in Houston by 2026.
In a $25 billion deal, Kroger plans to buy Albertsons, combining two of the country's largest supermarket chains and creating one of its largest private employers. Kroger says the deal will best benefit consumers by using half a billion dollars in cost savings from the merger to invest in lower prices.
A new development project is underway, bringing an artificial surf station to Houston's Generation Park. The project will include a 6-acre artificial surf lagoon, a large beach, an event lawn and more. Beach Street Development and McCord DevelopmentGeneration Park developer, are teaming up to open HTX Surf in the fall of 2024. Construction will begin early next year.
Management consulting firm McKinsey & Co. has set up a decarbonization center in its Houston office as part of its plan to spend $100 million over the next decade to boost Houston's decarbonization economy. This new initiative will focus on promoting carbon capture, utilization and storage (CCUS) and green hydrogen, redesigning business models for carbon-intensive businesses and more.
RDLR Architects recently celebrated 40 years of service to the Houston community. As one of the few Hispanic architectural firms when it opened, RDLR helped pave the way for Hispanic business owners in the Houston area today. The company is recognized for many award-winning architectural projects throughout the city of Houston, including the Houston Food Bank, SER Jobs for Progress, HCTRA Toll Gantry's, IAH People Movers, METRO LRT Stations and more.
Shell plans to build a $1.48 billion low-carbon fuels facility at the site of its former Convent refinery in Louisiana. The Convent repurposing plan is the first in a series of projects Shell is considering at its chemical facilities along the Gulf Coast to accelerate the transition from fossil fuels. The regional spending plan could cost up to $10 billion.
Announced at the Partnership's recent State of TMC event, the Texas Medical Center the future 500-acre BioPort campus will focus on cell and gene therapy – a method that extracts cells from the body to correct them through highly sophisticated biomanufacturing, then places them back into the body to treat disease – as well as manufacturing and the distribution of pharmaceutical and medical supplies. Additionally, the BioPort campus is expected to create 100,000 jobs and incorporate an educational campus for students right after high school.
If you are a member and would like us to help communicate news about your organization, please send a press release or announcement information to [email protected] and we'll share it with our content team for possible inclusion in an upcoming roundup. Learn more about Joining the partnership.