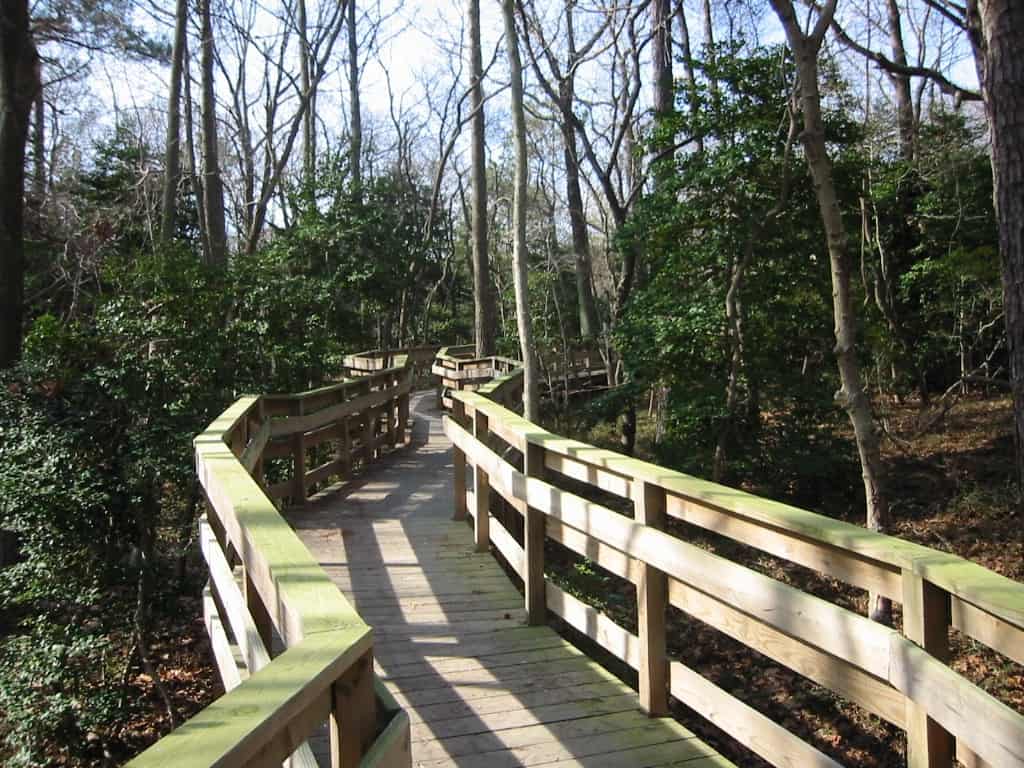 Addition to Cape Charles Nature Reserve protects migratory birds
There is good news for birds who love to vacation on the east coast of Virginia. Cape Charles Nature Reserve nearly doubled in size, with the Virginia Department of Conservation and Recreation (DCR) acquiring 20.7 acres adjacent to the reserve.
The reserve, established in 1997, protects coastal, dune and marine forest habitats on the Chesapeake Bay side of ESVA. Migrating birds and the endangered Northeastern Beach Colorado beetle are some of the species that depend on these habitats.
The expansion brings the reserve to 50 acres. Its majority is funded by the Virginia Coastal Zone Management Program with a grant from NOAA. It also covers three high priority areas included in the ConserveVirginia program.
"Not only does the project support the city's efforts towards a network of pedestrian paths and public spaces, but it also permanently protects the lands identified by our ConserveVirginia model as a top conservation priority, "said Natural Resources Secretary Matthew J. Strickler.
ConserveVirginia targets areas for "diversity of natural habitats and ecosystems, resilience to floods and floodplains, and resilience of protected landscapes".
From now on, this important area of ​​ESVA will be protected from any future development.
"This project continues the efforts of many partners to address the loss of staging habitat for migratory songbirds on the east coast of Virginia," said DCR Director Clyde E. Cristman. "The conversion of habitat into residential and commercial development is a real threat to wildlife.
DCR's natural heritage program will continue to manage the reserve for the benefit of migratory birds, focusing on controlling invasive species and protecting non-swamp wetlands, a source of fresh water for birds and pollinators.
Public access to the expanded nature reserve will include repairs to its boardwalk and a new wheelchair accessible boardwalk leading through the maritime forest to a view of Chesapeake Bay.
The reserve just reopened in November after being closed since July due to repeated trespassing and unauthorized use. The leaders of the DCR ask everyone to respect the regulations of the nature reserve.
-Meg Walburn Viviano